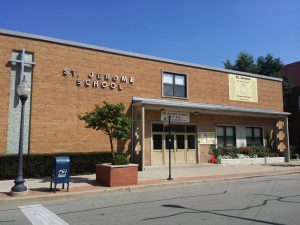 Croatian School "Cardinal Alojzije Stepinac" is a cultural-educational institution based in Chicago, Illinois. It was founded in 1973 and it is associated with the St. Jerome Croatian Catholic church and parish. The mission of Croatian School "Cardinal Alojzije Stepinac" is to teach Croatian language, history of the Croatian people, Croatian geography, including all countries where Croatians live, as well as Croatian culture, music, dance and customs.
The School currently enrolls around 100 students, out of which 80 are enrolled in K-8th grade levels, while the remaining students are high school students and members of the youth dance ensemble, "Klub Stepinac". The school employs eight language and culture, one dance and one tambura teacher, and is led by the school board, principal as well as many volunteers.
We are proud of our long standing educational work in the Croatian community of Chicago and welcome you for a visit!