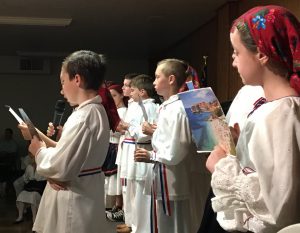 A member of the Croatian School may be any student who is a member of St. Jerome's Croatian Catholic Church, as well as any other student who is tied to the Croatian people by birth, heritage or family. Others interested in joining and learning about the Croatian language and heritage may join with the approval of the School Board.
The main enrollment period for Croatian School lasts through the whole month of August. Students may join Croatian School at any time with Board's approval.
This year, we are offering online registration for the first time! Online registration opens up on August 1st, and will last through the end of August. Click here to register online. Please note, if you register online, you will still need to make your tuition payment in person.
Should you prefer traditional form of registration, you are welcome to download and print out the registration form here.