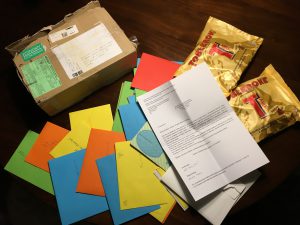 In January of 2015 Croatian School Cardinal Stepinac became pen pals with students of Croatian supplementary schools network in the Swiss Confederation ("Hrvatska nastava u Švicarskoj"). Our students have exchanged over a hundred wonderful letters with their peers in Switzerland, ages K-8. Some students have used the initial letters to connect further via email and/or Skype, while other are enjoying the newly discovered old fashioned way of communication – writing and sending real letters!
Cardinal Stepinac's friendship with Croatian students in Switzerland has given our students in insight in a new culture and languages (and delicious chocolate!). It also helped our students in practicing their Croatian writing skills. We look forward to many more exchanged letters with our European friends!
If your child would like to participate in our pen pals project, please have them reach out to their teacher, who will inform our pen pals coordinator.
You can read more about our friends from Switzerland on their website.