Mary Kate Kilroy, Kindergarten Teacher
Irena Brajković, 1st Grade Teacher
Lucy Filipović, 2nd Grade Teacher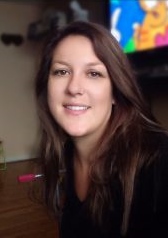 Ljubica Akrap, born Jukić, 3rd Grade Teacher
I was born in Chicago, and when I was 11 years old, my family moved to Runovići, which is located in Imotska krajina, Croatia, where I lived until the age of 18. After graduating high school, I moved to Split, Croatia to go to college before moving to Zagreb, Croatia to become a flight attendant for Croatia Airlines. In 2007, I decided to move back to Chicago and soon after began teaching at Kardinal Stepinac Croatian school. I have taught 5th & 6th grade, kindergarten, and am currently teaching 3rd grade! My husband, Marko, and I value Croatian tradition and culture which we continue to teach our three children daily. Kardinal Stepinac Croatian school has been providing an important service, educating Croatian children, and I am proud to be part of the great work we do!
Milica Lisnich, 4th Grade Teacher
I am Milica Lisnich. I was born in Jarmina by Vinkovci. I completed elementary school in my home town, and vocational training for a hair stylist in Vinkovci. 
I have been teaching 4th grade in Croatian School for 10 years now. I like to work with children. I love children and enjoy teaching them, because I desire that they learn something. I am cheerful when I hear them reading and writing in Croatian, but conversing in the language is much harder as it requires practice at home, with one's family. 
I am married and I have three daughters. They also attended Croatian School and are willing to help in school to this day. I have six grandchildren, out of which a few already completed, while others are still attending Croatian School and Klub Stepinac. I am proud of everything we do, and especially of success of our children through Croatian School and Klub Stepinac. 
Igor Lisica, 5th Grade Teacher
I'm Igor Lisica and am excited to be part of the Cardinal Stepinac Croatian School teaching staff.  I was born in Zadar and raised on the coast in a small town called Petrčane prior to fleeing Communism and arriving in the United States.  I now have two kids, Rio and Niko with whom I try to visit Petrčane once annually.  I am glad that they are also part of our school.
My educational background is primarily technical starting at the University of Split but completed my Bachelors degree at CUNY, followed by a Masters degree in Electrical Engineering from the Georgia Institute of Technology.  Currently I work for Northrop Grumman Corp. managing a team of engineers developing wireless electronics.  Throughout my career I have taught and tutored students at different levels and different subjects.  I am currently active with the national DiscoverE and local TEACH programs.
I have been teaching at Croatian School now for one year at the fifth grade level. I strive to teach them the language and share the culture that I know.
Ozana Paraga, 6th Grade Teacher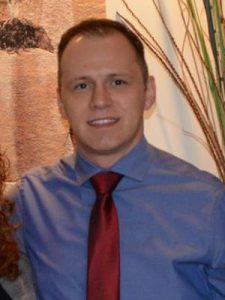 Miro Marcikić, 7th Grade Teacher
My name is Miro Marcikić and have been teaching in Croatian School Cardinal Stepinac since 2014. I am married and father of two boys, ages 15 and 12. I have been living in the Chicagoland since 2005. Before coming to Chicago I lived in Utah, my wife's home. I am a Bačka Croat by heritage from the city of Subotica. I studied German and Latin at the University of Zadar, Croatia and graduated in German and Political Science from Southern Utah University in 2005. I received my Master's degree in Slavic Linguistics from the University of Chicago in 2007. I taught Croatian at the University of Chicago for three years. I currently work as a Project Manager at Trustmark Companies in Lake Forest.
My motivation are our children who diligently get up every Saturday and come to Croatian School because they like learning about all things Croatian. I enjoy covering topics from everyday life, topics that are familiar, interesting and appropriate to children's age – I strive to make learning Croatian useful as well as fun and that children look forward to coming back each Saturday. My favorite lessons in Croatian School include cultural themes such as World Cravat Day, All Saints Day, Carnival, Victory Day and similar.
Krešimir Mijaljević, 8th Grade Teacher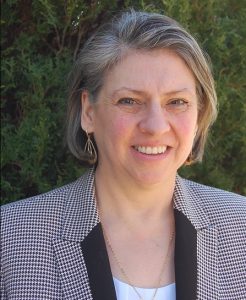 Ivanka Paraga, History Teacher
Ivanka Paraga is Croatian American, born in Chicago. She has been active in the life of her community as a participant as well as leader. Ivanka has been connected with the Croatian School "Cardinal Alojzije Stepinac" since its inception in 1973. She has been serving as a principal and history teacher for the past two years, and has also worked as a Croatian language and culture teacher during the previous 17 years. Ivanka holds a BA from Marquette University, and an MA from the University of Chicago in Political Science.
Maja Galić, Resource Teacher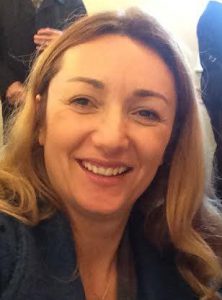 My name is Maja Galić and I was born in Zavidovići, Bosnia and Herzegovina, where I completed my elementary and high school education through 2nd year of high school. Due to war, my family escaped to Rijeka, Croatia, where I completed my high school education in a vocational school focusing on tourist industry.  Later in Chicago, I completed an AA degree in child psychology. 
I have been working in Croatian School for 10 years now. I have primarily taught singing of Croatian church songs. I later taught 5th and 3rd grade Croatian language, as well as kindergarten. I am currently helping with singing and serving as a substitute teacher. I love Croatian School because children feel that they belong to their community and are also learning language, history and Croatian culture along the way.
Anna Marie Hostička, Tambura Teacher
Sandra Maria Korbar, Tambura Teacher
I grew up in Chicago. I am an Associate Scientist at Abbott Labs, and a Medical Technologist in the lab at Illinois Masonic Hospital. I taught Hrvatska Loza for 7 years. I taught Klub Stepinac for 3 years. I like to teach because I teach music as a whole, not just to prepare for a performance. My favorite thing is to teach is basics. My parents are Boris and Jelena Korbar, and they have instilled discipline and a strong work ethic in me, which I am extremely grateful for.
Katarina Šušnjara, Dance Teacher
Zrinka Jureta, Dance Teacher